News Shots
ICSI News – 10th May 2021
Workshops and Continued Professional Development
Game Shooters and Loaders Course
BOOKINGS NOW BEING TAKEN
Wednesday 22nd September 2021
at
Doveridge Shooting Ground
in
Derbyshire
This popular course returns after the Covid lockdowns.
Hosted by experienced professional coaches and game shooters, Andrew Kirkland and Jason Rowntree. This course is a comprehensive introduction to Game shooting and the role and work of the Loader.
A comprehensive manual, including a 25 multi-choice question/answer paper, will be sent to attendees one month prior to course date, to allow for attendees to digest the contents and complete the question/answer paper.
A Certificate of Attendance and ICSI gold Loader's badge will be awarded.
Limited to 12 participants.
The cost is £150:00 for ICSI members and £200:00 for non-members.
This includes lunch and a course manual.
A minimum qualification is a CPSA, BASC or similar Safety Officers qualification is required to book onto the course.
To book a place on the Course email: icsi.membership@gmail.com or for further information, email Andrew Kirkland on andrew.kirkland2@btinternet.com
The Itinerary for the day can be found at the end of this Newsletter.
Coach and Instructor Development Day
THIS WORKSHOP IS NOW FULLY SUBSCRIBED BUT A RESERVE LIST IS AVAILABLE AND IF THERE IS SUFFICIENT INTEREST, WE SHALL RUN ANOTHER COURSE.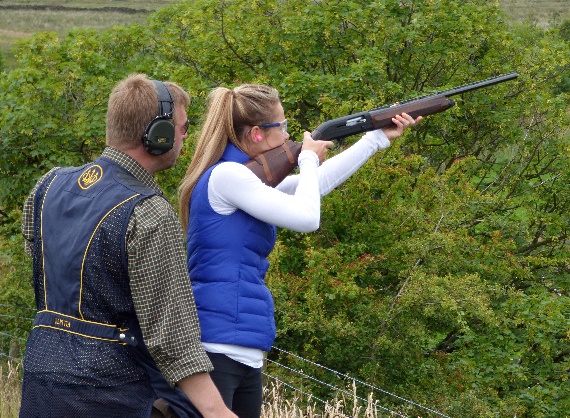 Hosted by full time professional
coaches: –
Jason Rowntree – CPSA Senior Coach, Course Tutor and Assessor.
John Robinson – England Head Coach Commonwealth Games and ISSF International Coach.
Historically a well-received workshop, with a good mix of both theoretical and practical content – suitable for experienced and novice coaches.
The day's focus will be on the 'Coaching Process', specifically the utilisation of a systematic and disciplined approach along with its application in the field.
Venue – Oakedge Shooting Ground, Staffordshire – 28th June 2021
The cost is £200:00 but discounted to £150:00 for members. Includes refreshments, a light lunch & clays, please bring your own cartridges.
Limited to a maximum of 8 participants, to secure your place contact: – icsi.membership@gmail.com or for further information, phone or text John Cullinan on 07788766506. (Tuesday to Sunday please phone after 6:30pm.)
Council Member Profile – Paul Dancer
Paul worked in the Adhesive Industry, retired in 2004, now looks after GDPR for the Institute along with organising External visits (See News Shots). At present, he is trying to update the Institute Website.
Been a full member of the Institute for 9 years.
Has been involved in shooting in various forms for 63 years, clays 34 years.
CPSA Coach of the Year 2014
Runner up CPSA Development Initiative 2018, 2019 for the development of professional women footballers into clay shooting
CPSA Safety Officer and Tutor.
CPSA L1 Instructor and L2 Coach (Sporting).
CPSA Sporting Referee, Reffed British & English Open
CPSA Skeet Referee.
CPSA ITC Tutor and Assessor
D of E Assessor (Shooting)
Joined 'Council' 2014
Coaches at Oakedge Shooting Ground, Lea Marston Shooting Club and Garlands Shooting Ground.
British Shooting Sports Council
From time to time, you will hear mention of the Institute and the British Shooting Sports Council. This week we thought it would help some members understand why we the Institute is a member of BSSC and why we maintain a subscription.
The British Shooting Sports Council is an umbrella body which brings together Britain's major shooting associations to achieve consensus positions on political and legislative issues affecting the shooting sports. It is a non-profit making organisation financed by its member associations' subscriptions.
The Council's object is to promote and safeguard the lawful possession and use of firearms and air weapons for sporting and recreational purposes in the United Kingdom amongst all sections of society.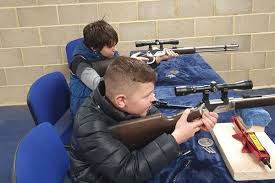 Working with a range of Government departments and agencies, the Council addresses proposals which may affect sport shooting and its supporting industries across the United Kingdom. It keeps in direct touch with national politicians of all parties and endeavours to help them understand the sport, for example through facilitating visits to the National Shooting Centre at Bisley and through giving evidence to House of Commons Committees.
BSSC maintains particularly close working relations with Home Office Ministers and officials over a wide range of matters relating to firearms legislation. It works with the Department for Environment, Food and Rural Affairs on wildlife management issues and game laws, the Department of Transport over movement of sporting firearms and ammunition, the Department of Culture, Media and Sport on the Olympic Games and target shooting, the Foreign and Commonwealth Office about arms trade issues and the Health and Safety Executive on the regulations affecting shooters' use of propellant powders and explosives. Increasingly it is becoming drawn into the work of the UK's devolved administrations.
The Council's focus is upon the legislation and regulation which affects shooting sports, and especially the lawful possession of firearms. It draws together representatives from the entire range of shooting disciplines, from competitive clay target shooting and rifle shooting, both smallbore and fullbore, to airgun shooting, practical shooting, muzzle loading and live quarry shooting with rifle, shotgun and air rifle in all its various aspects. Fully involved in the Council's work are organisations representing shooting grounds, shooting instructors and the gun trade.
Meetings of the Council are held three or four times a year, receiving recommendations from BSSC's key Technical and Research Committee and its Finance & General Purposes Committee. Representation of the Council's views is undertaken by the Secretary.
In a sport as diverse as shooting there is frequently a wide range of opinions, and while the Council will always seek to present a unified voice on issues of importance through consent and co-operation, member associations are free to express their own views or conduct their own lobbying and representation in parallel to BSSC's work
Dr Malcolm Plant (former ICSI Chairman) is our link Council member with the BSSC and from time to time we shall report the work of the BSSC in this newsletter.
Forthcoming Zoom Educational Events
24th May 7:00pm Longthorne Gun Makers
A talk and tour by mobile phone camera of an English gunmakers James Stewart
Bookings for the Longthorne Zoom Seminar are now being taken. Please reply to icsi.zoomreply@gmail.com The link to the seminar will be sent out to those who have requested a link on the Sunday evening of the 23rd May.
21st June 7:00pm Safeguarding and Coaching
An introduction to Safeguarding and
coach's safety John Cullinan
26th July 7:00pm Dawnay Estates Yorkshire
How large shooting estates are run and managed.
James Stephenson
TBC Zoom visit to the Birmingham Proof House
Council have been working hard to find interesting and relevant topics for Zoom Seminars but what really matters is the development and training that members feel they need.
If you have a topic which you would find interesting, please let us know but if you know who can deliver that topic then we have a fighting chance of making it happen.
Please let John Cullinan know of your suggestions on icsimembership@gmail.com.
External Visits
Paul Dancer has been negotiating a number of external, face to face visits for when government restrictions are lifted. Clearly dates cannot be published at this point but this will change once restrictions are lifted. Below are some of the visits planned.
Tony White Gunmaker A visit to his workshop to see the production process of hand- built guns. Possibility to shoot at Oakedge Shooting Ground.
Kristian Reilly Visit to Midlands Gun Services facility for a tour and discussion with Kristian, complete with lunch.
Proof House Actual visit to the Birmingham Proof House once they can safely allow visitors onto their sight.
In additions we are looking at visits to:
Laporte Traps
Promatic Traps
Leeds Armouries
Cartridge manufacturers
Cartridge Developments
Bioammo Sustainable Cartridges
After last week's inclusion of information regarding this new cartridge we have received several comments regarding the cartridge. At present these comments have not been substantiated and we would welcome any reviews of the cartridges so that we can pass the information onto our members.
At present, it would appear that all the major cartridge manufacturers are racing to find the solution to the need to provide an effective and efficient ecco friendly cartridge.
We await developments.
All Change…
New London Proof Master Announced
Paul Fish has replaced Richard Mabbit as London Proof Master
As many of you know, Richard Mabbit retired from the Worshipful Company of Gunmakers at the end of November and he was replaced in January by Paul Fish in a shake-up of how the London Proof House supports the Trade.
The Proof House Committee have recognised some of the challenges the Trade faces and are looking to provide a new level of service. They have recruited a highly talented, senior operator to take the helm.
29th April 2021
The CPSA Board of Directors extend their congratulations to Miles Machin in his new role as Deputy Chairman of the Board of Directors.
Finally,
If you have any information which you feel you need to pass on to the Coaching community, please let me know.
Suggestions for topics and guest presenters for our monthly Zoom seminars will be most welcome.
If you know an instructor or coach that you feel would benefit from membership of the Institute, please encourage them to join.
The Polo Shirt manufacturer has all your orders and will process them once he can get them through the embroidery machine. They will be mailed directly from our supplier to your home.
Itinerary for Loaders Game Shooting and Course
| | |
| --- | --- |
| 9:00am | Arrival – Tea/Coffee – Registration |
| 9:15am | Classroom presentation on the content of the manual covering Quarry – Major and Minor species, Methods of Shooting and Shooting Styles, Role of the Loader and their Duties, Standards of Etiquette and Behaviour in the Shooting Field, Shotgun Knowledge, Firearms Legislation, Single Gun Loading and Safe Handling, Double Gun Loading and Safe Handling, Risk Assessment and Health & Safety, Cleaning and Maintenance of Guns and Equipment. |
| 12:15pm | Practical Dry-Fire session working in pairs, demonstrating single and double-gun loading using dummy cartridges. |
| 1:00pm | Lunch |
| 1:45pm | Practical test shooting a variety of driven sporting clay targets using the three predominant modern shooting techniques – "Swing Through", "Pull Away" and "Maintained Lead", as well as investigating the "Churchill" and "Stanbury" styles of shooting. Also a practical assessment working in pairs, of live firing whilst 'Single' and 'Double Gunning'. |
| 4:15pm | Classroom – Demonstration of "Speed Cleaning" and useful loaders equipment, followed by answers to the question paper and course debrief. |
| 5:00pm | Course ends |