Cartridge Developments
News Shots
ICSI News – 3rd May 2021
Workshops and Continued Professional Development
Coach and Instructor Development Day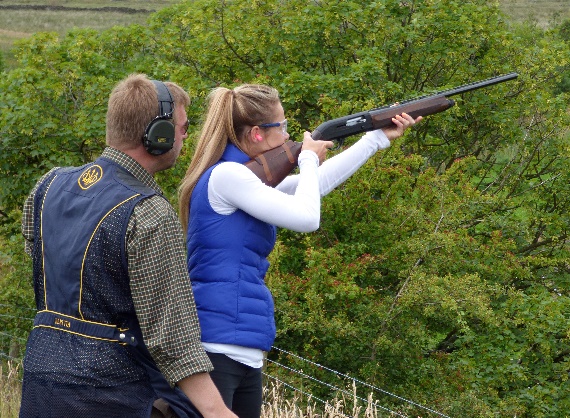 Hosted by full time professional
coaches: –
Jason Rowntree – CPSA Senior Coach, Course Tutor and Assessor.
John Robinson – England Head Coach Commonwealth Games and ISSF International Coach.
Historically a well-received workshop, with a good mix of both theoretical and practical content – suitable for experienced and novice coaches.
The day's focus will be on the 'Coaching Process', specifically the utilisation of a systematic and disciplined approach along with its application in the field.
Venue – Oakedge Shooting Ground, Staffordshire – 28th June 2021
The cost is £200:00 but discounted to £150:00 for members. Includes refreshments, a light lunch & clays, please bring your own cartridges.
Limited to a maximum of 8 participants, to secure your place contact: – icsi.membership@gmail.com or for further information, phone or text John Cullinan on 07788766506. (Tuesday to Sunday please phone after 6:30pm.)
BOOKINGS NOW BEING TAKEN
Game Shooters and Loaders Course
This popular course is returning in 2021 hosted at Doveridge Shooting Ground in Staffordshire.
Designed as the transition course from clay to game shooting it provides both a classroom and practical introduction to game shooting and loading on a game shoot.
Dates are still under negotiation, but it is envisaged it will take place on a Wednesdays.
This workshop is limited to 12 participants and the link provider is Andrew Kirkland.
The course is open to non-members but the minimum joining requirement is a Safety Officers qualification from a recognised provider. The cost is £200 and this is discounted to £150 for members of the Institute.
Further details regarding these courses will be circulated once arrangements can be firmed up and bookings will be opened as soon as is possible. Details and booking will be published in a future edition of News Shots.
Council Member Profile – John Cullinan
John is presently the Registrar and Membership Secretary of the Institute A former teacher he retired in 2013 and became a self-employed coach.
Been a member of the Institute for 6 years
Has been involved with shooting for 40 plus years and was first introduced to shooting by my wife Heather.
Over the years I have helped run a number of local clay shooting clubs.
With the RABI Committee to organise and run the Annual East Midland, Royal Agricultural Benevolent Institute's Charity Clay Shoot.
CPSA Safety Officer
CPSA Level 1 (Instructor) and Level 2 CPSA Coach (Sporting)
CPSA Sporting Referee and has referred CPSA World English Sporting Championship and ICTSF Sporting Championship in Ireland.
Fault shooter and guest client on the CPSA L1 and L2 Assessments.
Attended ICSI Game Shooting and Loaders Course with Andy Kirkland and Malcolm Plant
Attended ICSI Coach Development Workshop with Jason Rowntree and John Robinson
Head Coach at Kibworth Shooting Ground, Leicestershire and also helps out in their gun shop.
Forthcoming Zoom Educational Events
24th May 7:00pm Longthorne Gun Makers
A talk and tour by mobile phone camera of an English gunmakers James Stewart
21st June 7:00pm Safeguarding and Coaching
An introduction to Safeguarding and
coach's safety John Cullinan
26th July 7:00pm Dawnay Estates Yorkshire
How large shooting estates are run and managed.
James Stephenson
TBC Zoom visit to the Birmingham Proof House
Council have been working hard to find interesting and relevant topics for Zoom Seminars but what really matters is the development and training that members feel they need.
If you have a topic which you would find interesting, please let us know but if you know who can deliver that topic then we have a fighting chance of making it happen.
Please let John Cullinan know of your suggestions on icsimembership@gmail.com.
External Visits
Paul Dancer has been negotiating a number of external, face to face visits for when government restrictions are lifted. Clearly dates cannot be published at this point but this will change once restrictions are lifted. Below are some of the visits planned.
Tony White Gunmaker A visit to his workshop to see the production process of hand- built guns. Possibility to shoot at Oakedge Shooting Ground.
Kristian Reilly Visit to Midlands Gun Services facility for a tour and discussion with Kristian, complete with lunch.
Proof House Actual visit to the Birmingham Proof House once they can safely allow visitors onto their sight.
In additions we are looking at visits to:
Laporte Traps
Promatic Traps
Leeds Armouries
Cartridge manufacturers
Cartridge Developments
Bioammo Sustainable Cartridges
A new cartridge has made an appearance from a new manufacturer. In response to the need and the pressures for shooting to be greener and environmentally friendly a new cartridge from Spain has emerged.
Made in Segovia in Spain this new cartridge is made without the need to recycle plastic and no micro-plastic seeping into the environment.
Photodegradable fibre, cup-type wads and available both in lead and steel shot. And 24 and 28 Completely biodegradable within 18 months.
If you come across these cartridges on your travels, please let us know and perhaps write a short review of their performance.
Available from a variety of suppliers
Finally,
If you have any information which you feel you need to pass on to the Coaching community, please let me know.
Suggestions for topics and guest presenters for our monthly Zoom seminars will be most welcome.
If you know an instructor or coach that you feel would benefit from membership of the Institute please encourage them to join.
The Polo Shirt manufacturer has all your orders and will process them once he can get them through the embroidery machine. They will be mailed directly from our supplier to your home.