Shotgun Certificate renewals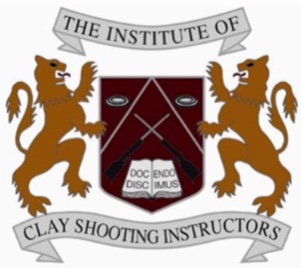 News Shots
ICSI News – 26thth April 2021
Outgoing Chairman, Malcolm Plant Becomes a Fellow of the Institute
Outgoing Chairman Malcolm Plant receives his Institute Fellowship Certificate from incoming Chairman John Robinson.
Due to Covid restrictions Malcolm and John meet in the gun room and maintained the required 2 meters distance as John handed over Malcolm's certificate. He also presented Malcolm with a bottle of malt whisky, for medicinal purposes only of course.
Malcolm continues to serve on your Council as the Institute treasurer and his long experience as Member and Chairman of Council will be of great help to John Robinson as he takes over the reins of the Institute. Malcolm will also continue to be our link with the British Shooting Sports Council.
I'm sure we would all like to thank Malcolm for his hard work over the past number of years, steering the Institute and initiating many of the things we take for granted within the Institute.
Council Member Profile – Jason Rowntree
Jason is the Council Member responsible for the co-ordination of the Coach Development Workshops and soon will also be the contact for the Institute Shop Items
Jason has been:
Involved in Shotgun Shooting for over 30 years.
Many years of experience in running all aspects of grass-roots members' Clay Clubs, (from Trapper to Treasurer)
CPSA – Level 1 (Instructor), Level 2 (All Disciplines) & Level 3 (Senior Coach)
Independent Self-Employed Clay and Game Coach based on the Yorkshire/Lancashire Border
Proprietor of South Pennine Shooting School (established for nearly 10 years)
CPSA Lead Tutor and Assessor 
Current CPSA Course Coordinator for the Northern Region
ICSI Member for 15 years
Involved in the Management and Keepering of a Small Syndicated Grouse Moor
When coaching permits, a Director of a Commercial Property Leasing Company, fortunately my wife is also employed by the same firm, which does allow us a few hours a week together! 
BASC Report on Shotgun and Firearm Renewal Times
What is the current shotgun certificate renewal time?
The British Association for Shooting & Conservation (BASC) has just published research which shows that shotgun certificate (SGC) renewals are taking longer, an average of 49 days in 2020 (compared with 43 days in 2019) and firearms certificate (FAC) renewals 56 days, up from 50 days in 2019.
Applicants for FAC grants waited an average of two weeks more in 2020 compared to 2019 and shotgun certificate grants took 81 days on average in 2020 compared to 59 days in 2019.
Best performing areas
Shooters living in Cambridgeshire*, Bedfordshire*, Hertfordshire*, Warwickshire (counties which use a single licensing department) and the Thames Valley benefitted from residing in the areas with the best performing forces whilst South Wales, Durham, West Midlands, Greater Manchester and Avon & Somerset were in the bottom five.
Coterminous renewals have increased up to 55 days from 48 in 2019. They were 46 in 2018 and 52 in 2017.
For the full report see the BASC website or Shootinguk.co.uk
The Game Fair is back from 23-25th July, Ragley Hall
The Game Fair 2021has received the official 'We're Good to Go' certification from VisitBritain, the industry standard and consumer mark to provide confidence.
Ticket sales are rocketing as we would expect, confirming demand and pent-up desire. The Game Fair may be the first opportunity to meet with like-minded friends ahead of what is set to be a bumper 21/22 game shooting season.
Events at The Game Fair 2021
The Game Fair will be bringing a new feature dedicated to the Field to Fork initiative. 'Totally Game' will allow visitors to sample game and venison delights from exhibitors such as The Exmoor Game Company, Wild and Game, For the Love of Game and many more. Watch live butchery demonstrations from leading industry VIPs at the Field Cookery Kitchen Theatre.
The Sporting Dog Pavilion has been expanded and will exhibit 22 different gundog breeds.
The Fishing Village will return this year, see the latest advancements in tackle, get some tips from the experts and watch the biggest names in the sport 
Gunmakers Row is shaping up to be one of the best in recent years. Adjacent to Gamekeepers Row, the Optics, night vision and thermals have also received renewed focus with increasing support from exhibitors and visitors. 
Tickets for 2021
Advance tickets for one day cost £29 for an adult and £10 for a child (aged 8 to 16). Advance three-day tickets cost £58 for an adult, £54 for concessions and £20 for children (aged 8-16).
An advance family ticket for two adults and up to three children costs £69 for one day or £140 for all three days. Concessions are available for senior citizens (60+), students and military personnel.
On the gate, adult tickets cost £35 and child tickets £10 for one day. Accompanied children aged 8 and under are free. All members of the British Association of Shooting & Conservation are entitled to complimentary entry for all days of the event.
Workshops and Continued Professional Development
The Institute have two main face to face courses to offer.
Coach and Instructor Development Day
28th June 2021 at Oakedge Shooting Ground, Staffordshire
Hosted by John Robinson and Jason Rowntree.
This has proven to be a very well received workshop which is tailored around the needs of the participants. Designed to improve coaching and instruction skills and techniques, the course is both classroom and practical based. Limited to a maximum of 8 participants. The cost is £175:00 but is discounted to members at £150:00 and this course will be limited to members of the Institute.
Game Shooters and Loaders Course
This popular course is returning in 2021 hosted at Doveridge Shooting Ground in Staffordshire.
Designed as the transition course from clay to game shooting it provides both a classroom and practical introduction to game shooting and loading on a game shoot.
Dates are still under negotiation, but it is envisaged it will take place on a Wednesdays.
This workshop is limited to 12 participants and the link provider is Andrew Kirkland.
The course is open to non-members but the minimum joining requirement is a Safety Officers qualification from a recognised provider. The cost is £200 and this is discounted to £150 for members of the Institute.
Further details regarding these courses will be circulated once arrangements can be firmed up and bookings will be opened as soon as is possible. Details and booking will be published in a future edition of News Shots.
Forthcoming Zoom Educational Events
24th May 7:00pm Longthorne Gun Makers
A talk and tour by mobile phone camera of an English gunmakers James Stewart
21st June 7:00pm Safeguarding and Coaching
An introduction to Safeguarding and
coach's safety John Cullinan
26th July 7:00pm Dawnay Estates Yorkshire
How large shooting estates are run and managed.
James Stephenson
TBC Zoom visit to the Birmingham Proof House
Council have been working hard to find interesting and relevant topics for Zoom Seminars but what really matters is the development and training that members feel they need.
If you have a topic which you would find interesting, please let us know but if you know who can deliver that topic then we have a fighting chance of making it happen.
Please let John Cullinan know of your suggestions on icsimembership@gmail.com.
External Visits
Paul Dancer has been negotiating a number of external, face to face visits for when government restrictions are lifted. Clearly dates cannot be published at this point but this will change once restrictions are lifted. Below are some of the visits planned.
Tony White Gunmaker A visit to his workshop to see the production process of hand- built guns. Possibility to shoot at Oakedge Shooting Ground.
Kristian Reilly Visit to Midlands Gun Services facility for a tour and discussion with Kristian, complete with lunch.
Proof House Actual visit to the Birmingham Proof House once they can safely allow visitors onto their sight.
In additions we are looking at visits to:
Laporte Traps
Promatic Traps
Leeds Armouries
Cartridge manufacturers
Finally,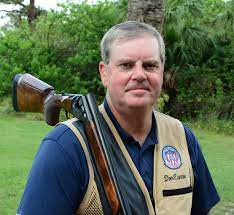 At today's Council Meeting we received an application from Don Currie of the United States of America to transfer to the grade of Fellow. After a careful scrutiny of his qualifications, experience and his contribution to clay shooting Council agreed to accept his application and transfer him to the grade of Fellow. Congratulations Don