News Shots
ICSI News – 9th August 2021
This week in News Shots…..Olympic Team GB, Welsh Skeet Team Selection, UK Cartridge Shortagesh, Courses , Seminars and Visits
The ICSI Website
Thank you to those who have completed the sign up to the internet. In the near future we hope to be able to offer online payments for courses and shop items but that is still a little way off.
Check out Shop Items later in the News Letter
For those who have still to sign up, please do so as soon as possible and please complete your personal profile.
News from Around the Sport
New General Manager at EJ Churchill's Swinton Ground
Congratulations to Jason Leith as he takes over as general manager at EJ Churchills' Swinton Ground. Jason, who retired from Northumberland police 2 years ago, is a Level 3 CPSA Senior Coach and Institute member. He joins the Churchill organisation to manage and lead the developments at their Yorkshire shooting ground.
We wish Jason all the best for the future and look forward to hearing of progress at EJ Churchill's Swinton Shooting Ground. For those visiting North Yorkshire the Ground is located near Ripon,
Tel: 01765 689224
Email: Sporting@swintonestate.com
Swinton Estate Office, Swinton, Ripon, North Yorkshire, HG4 4JH
ICSI Member selected for Welsh National Skeet Team
Over the last two issues we have reported on the selection of ICSI members to the National Skeet teams for England and Scotland. This week we are pleased to report on the selection of
Marcus Webb to the Welsh National Skeet team. They should all meet-up for the Home Internationals later in the year and I am sure they will be able to send a report and photo of their encounter. (Photo supplied by Marcus but directed by the dog!)
UK Experiences Sever Cartridge Shortages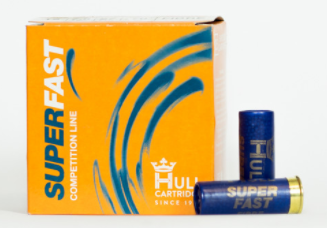 Over the last few weeks gun shops have been experiencing a shortage of shotgun cartridges. This first came to light when Gamebore and Hull announced, without notice, an immediate price rise on all their clay and game cartridges. This was soon followed by Eley and Express.

Their reasoning behind the second rise within 12 months encompasses many factors. The shortages in the USA of all types of ammunition have led the USA to buy up as much of the lead and steel shot and raw materials as possible. Transport costs across Europe have increased and even the price of pallets has increased. Coupled with less production due to shortages of raw materials, Covid "pinged" staff and Brexit. The cartridge companies say they cannot absorb the increased costs and have passed them onto the retail outlets and subsequently the consumer. It appears that game shells have suffered the worst in terms of price increases and there is a general lack of fibre wad cartridges and the less popular calibres.
The affect upon the game season is yet to be seen but concerns exist among retail suppliers over what and how many shells to order, particularly as from next July many shoots will only allow the use of non-toxic shells. Retailers do not want to be left with lots of lead shells that may not be of use next season.
(Other cartridge brands are available)
Olympic Success for Team GB
With the Tokyo Olympics having drawn to a close it is the time to congratulate the many athletes who have made the Games such a success for Team GB. It is not only the medal winners we should congratulate but all the athletes who took part in the Games as part of Team GB and all those who supported them.
Although the overall medal count is two short of the heights achieved in Rio five years ago, it more than matched the target of between 45 and 70 medals set by UK Sport.
It also makes Tokyo the second most successful overseas Games in British Olympic history, with only the United States, China and hosts Japan winning more golds.
WORKSHOPS AND CONTINUED PROFESSIONAL DEVELOPMENT
Coach and Instructor Development Day
Course Full – Reserve List Available for September and November Dates
Monday 6th September 2021
Kibworth Shooting Ground, Kibworth, Leicestershire LE8 0RD
Game Shooters and Loaders Course
LIMITED SPACES STILL AVAILABLE
Wednesday 22nd September 2021
Doveridge Shooting Ground
Derbyshire
Hosted by experienced professional coaches and game shooters, Andrew Kirkland and
Jason Rowntree. This course is a comprehensive introduction to Game shooting and the role and work of the Loader.
This includes lunch and a course manual.
The minimum qualification for entry to the course is a CPSA, BASC or similar Safety Officers qualification.
To book a place on the Course email: icsi.membership@gmail.com or for further information, email Andrew Kirkland on andrew.kirkland2@btinternet.com
FORTHCOMING ZOOM EDUCATIONAL EVENTS
Birmingham Proof House ZOOM Presentation
A presentation on the history, work and function of the Birmingham Proof House
Date: Monday 23rd August 2021
Time: 7:00pm
To book a place on this ZOOM presentation please contact John Cullinan on:
Links to Zoom presentations are sent out on the Sunday evening the day before the zoom presentation.
If you have a topic which you would find interesting, please let us know but if you know who can deliver that topic then we have a fighting chance of making it happen.
Please let John Cullinan know of your suggestions on icsimembership@gmail.com.
EXTERNAL VISITS
Paul Dancer has been negotiating several external, face to face and has negotiated a visit to the Birmingham Proof House.
Birmingham Proof House Visit
Date: 25th September 2021
Time: 10:00am
Cost Correction £20 per person (limited to 10 persons)
Venue: Birmingham Proof House
Banbury Street
Birmingham, B5 5RH
For the Future:
We are looking at visits to:
Laporte Traps
Promatic Traps
Leeds Armouries
Cartridge manufacturers
ICSI Online Shop
The online shop is presently under construction with the hope of it going live on the ICSI website soon, here members will be able to browse, order and pay for branded items as well as other related merchandise. In the meantime, if any member needs anything, please contact Jason – shopsales@icsi.org.uk
Below is the current stock list with prices. Other items are currently being sourced and will be added along with our popular polo shirt shortly.
| | | |
| --- | --- | --- |
| Merchandise | Description | Price including P&P (UK only) |
| | | |
| Book | Game Cons | £13.00 |
| | | |
| Badges | Pin | £10.00 |
| | Square | £5.00 |
| | Sheild | £5.00 |
| | Bullion | £12.50 |
| | Round | £5.00 |
| | Loaders | £10.00 |
| | | |
| Tie | Blue | £12.50 |
FINALLY……..
If you have any information which you feel you need to pass on to the Coaching community, please let me know, email, icsimembership@gmail.com
Suggestions for topics and guest presenters for our monthly Zoom seminars will be most welcome.
If you know an instructor or coach that you feel would benefit from membership of the Institute, please encourage them to join.
NEW ICSI WEBSITE
Please remember to log onto and register for the new website. In the future emails and all communications with members will be generated via the web site and therefore it is important that you register and provide your email details. This will also allow us to comply with the GDPR regulations and keep members details secure.
If you have not yet logged on go to:
icsi.org.uk
Select the tab, "Become a Member"
Follow the instructions using your personal email as your username and provide your own password.
Once completed this will send a notification to me and I will check your credentials on the master members list and authorise your membership. You may then complete your own profile which will then be seen by those wishing to find a coach etc.
If you are experiencing difficulties, please use the Support Button on the website and Richard will look at your problem.