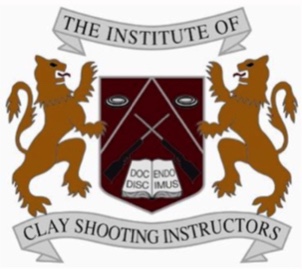 News Shots
ICSI News – 17th May 2021
This issue…. Zoom Seminars, Game Shooters and Loaders Course, British Shooting News from Lonato, Longthorne Guns Damascus Barrels and more.
Workshops and Continued Professional Development
Game Shooters and Loaders Course
BOOKINGS NOW BEING TAKEN
Wednesday 22nd September 2021
Doveridge Shooting Ground
Derbyshire
Places are still available on this popular course.
Hosted by experienced professional coaches and game shooters, Andrew Kirkland and Jason Rowntree. This course is a comprehensive introduction to Game shooting and the role and work of the Loader.
A comprehensive manual, including a 25 multi-choice question/answer paper, will be sent to attendees one month prior to the course date, to allow for attendees to study the contents and complete the question/answer paper.
A Certificate of Attendance and ICSI gold Loader's badge will be awarded.
Limited to 12 participants.
The cost is £150:00 for ICSI members and £200:00 for non-members.
This includes lunch and a course manual.
The minimum qualification for entry to the course is a CPSA, BASC or similar Safety Officers qualification.
To book a place on the Course email: icsi.membership@gmail.com or for further information, email Andrew Kirkland on andrew.kirkland2@btinternet.com
Coach and Instructor Development Day
THIS WORKSHOP IS NOW FULLY SUBSCRIBED BUT A RESERVE LIST IS AVAILABLE AND IF THERE IS SUFFICIENT INTEREST, ANOTHER WORKSHOP WILL BE ORGANISED.
To join the waiting list and to show interest in a further Workshop please contact
John Cullinan on icsimembership@gmail.com.
Council Member Profile – Simon Arbuckle
Simon Arbuckle is the Council member responsible for the co-ordination of Zoom seminars and has also been responsible for the sourcing of the Institute Polo Shirts. He is perhaps best well known for the CPSA "How to Hit" series of videos.
Former sergeant in Royal Military Police and self-employed landscaper.
Clay shooting for 41 years
Represented Army at Clay shooting as serving and retired member since 1996
Joined the Institute in 2007, full member since 2012, Council member since 2017
CPSA – Safety officer, L1 (Instructor), L2 (All disciplines), L3 (Senior Coach)
CPSA – ITC Tutor and Assessor
CPSA – Coach of the Year 2019
CPSA Musto Ambassador
CPSA – Clayline manager at Game Fairs
CPSA – Presenter on "How to Hit" series
CPSA Sporting and BICTSF FITASC referee
ISSF "D" licence
Head coach and ground manager at Southdown Gun Club in West Sussex.
Forthcoming Zoom Educational Events
PLEASE NOTE THE CHANGE OF START TIME FOR THE LONGTHORNE ZOOM PRESENTATION
24th May 6:30pm Longthorne Gun Makers
A talk and tour, by mobile phone camera, of an English gunmaker James Stewart
Bookings for the Longthorne Zoom Seminar are now being taken. Please reply to icsi.zoomreply@gmail.com
The link to the seminar will be sent out to those who have requested a link on Sunday evening of the 23rd May.
21st June 7:00pm Safeguarding and Coaching
An introduction to Safeguarding and coach's safety John Cullinan
26th July 7:00pm Dawnay Estates Yorkshire
How large shooting estates are run and managed.
James Stephenson
TBC Zoom visit to the Birmingham Proof House
Council have been working hard to find interesting and relevant topics for Zoom Seminars but what really matters is the development and training that members feel they need.
If you have a topic which you would find interesting, please let us know but if you know who can deliver that topic then we have a fighting chance of making it happen.
Please let John Cullinan know of your suggestions on icsimembership@gmail.com.
External Visits
Paul Dancer has been negotiating a number of external, face to face visits for when government restrictions are lifted. Clearly dates cannot be published at this point but this will change once restrictions are lifted. Below are some of the visits planned.
Tony White Gunmaker A visit to his workshop to see the production process of hand- built guns. Possibility to shoot at Oakedge Shooting Ground.
Kristian Reilly Visit to Midlands Gun Services facility for a tour and discussion with Kristian, complete with lunch.
Proof House Actual visit to the Birmingham Proof House once they can safely allow visitors onto their site.
In additions we are looking at visits to:
Laporte Traps
Promatic Traps
Leeds Armouries
Cartridge manufacturers
Trade Developments
Longthorne Guns Proof Damascus Barrels
Longthorne Guns have their first set of Damascus barrels proofed for steel at the London Proof House. James Stewart, MD of Longthorne Guns (Centre) pictured here with the new London Proof Master Paul Fish (Left) and a member of the Proof House team.
James said he took the risk of having them proofed for steel and not just lead and it paid off, much to everyone's relief
Latest News
Martin Parker joins BASC as new head of firearms
Previously chief scientist at the National Ballistics Intelligence Service, Martin Parker has been appointed as BASC's new head of firearms.  Martin is an expert in the forensic examination of firearms at every level and brings his expertise to BASC to offer an unrivalled service to members.
Congratulations Martin
Amber Hill Wins Olympic Skeet Silver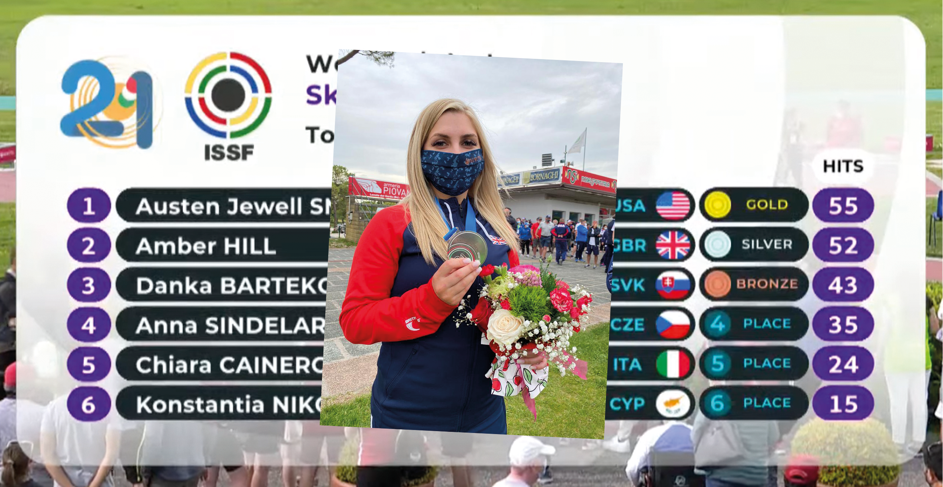 It's silver for Amber Hill at the ISSF World Cup in Lonato!
This follows a gold medal in India with a world record and a quota place for the Tokyo Olympics
Fantastic performance in a very competitive Women's Skeet Final.
Really strong preparation as she moves ever closer to the Tokyo Olympic Games.
Good Luck Amber
https://www.britishshooting.org.uk/article/1773
Gold In Mixed Trap Pairs At The ISSF Lonato World Cup
It's GOLD for Matthew Coward-Holley and Kirsty Hegarty at the ISSF Lonato World Cup in Mixed Trap Pairs.
A score of 39ex 50 was enough for GB to beat finalists San Marino (34ex 50) and secure top place on the podium.
The duo also went into the final having qualified in top place in the earlier qualification rounds with a score of 145ex 150, with Matt, from Chelmsford, shooting a phenomenal 75 straight and Kirsty, from Belfast, shooting 70ex 75.
https://www.facebook.com/watch/?v=1869954843166357
Defra publishes Interim Licence for Gamebird releasing on or near EU designated sites.
Defra have published their long awaited General Licence for gamebird releasing on European Protected Sites.
Releasing pheasants and red-legged partridges in the protected sites and within a 500m buffer around them will be licensed for an interim period of four years whilst Defra and NE undertake work to assess impacts of gamebird management on individual sites. During that time, release in these areas will only be possible under licence and conditions will apply to limit release densities below the threshold at which there is any possible risk of damage.
For more information follow this link
Finally,
If you have any information which you feel you need to pass on to the Coaching community, please let me know, email, icsimembership@gmail.com
Suggestions for topics and guest presenters for our monthly Zoom seminars will be most welcome.
If you know an instructor or coach that you feel would benefit from membership of the Institute, please encourage them to join.
The Polo Shirt manufacturer has all your orders and will process them once he can get them through the embroidery machine. They will be mailed directly from our supplier to your home.