Disabled Shooting Group 25 Anniversary Shoot, World Gunmakers Evening at the Tower of London
News Shots
ICSI News – 20th September 2021
This week in News Shots: Disabled Shooting Group 25 Anniversary Shoot, World Gunmakers Evening at the Tower of London
Something to Watch, Courses, Workshops and Visits,
Welcome to the ICSI Newsletter:
There will not be a News Shots Newsletter on the 27th September, News Shots will return on the 4th October and will be published every two weeks from then on.
If members have news, they would like published, or information they feel would be of interest to other instructors or coaches, please send it to:
membershipsecretary@icsi.org.uk
News from Around the Sport
Disabled Shooters Group
Kibworth Gun Club hosted the 25th Anniversary Disabled Shooters Group Open Registered Shoot.
Well done to Craig Williams for his Amazing score of 88/100 taking High Gun in Disabled Standing and DSG overall High Gun. Adrian Last received his award for 25 years of outstanding service as well as taking High Gun for Disabled Sitting.
In the Open competition Olly Bradshaw scored a credible 98/100 for overall High Gun, beating Ben Husthwaite into 2ndon 97.
Our member, Paul Rendall, who has been involved for many years with this group, presented the prizes.
This group of shooters require a complex coaching regime to meet their individual needs. Perhaps those coaches who have worked with members of this group and other disabled shooters might share their experiences and techniques with members of the Institute.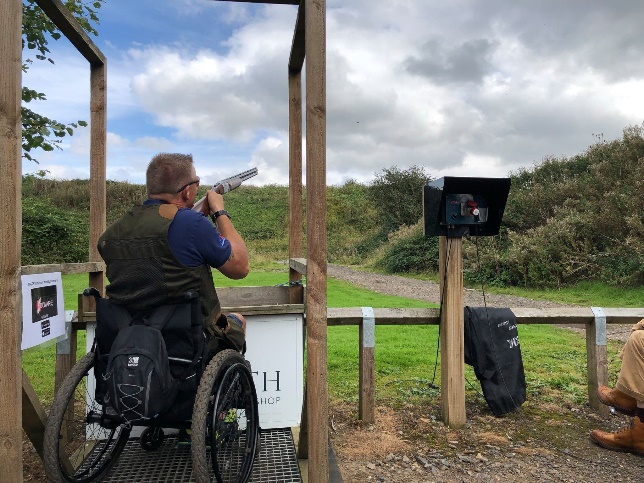 World Gunmakers Evening – The Tower of London
This event, a showcase for the gunmakers from across Europe, is taking place on 3rd November 2021 at the Tower of London.
This event which features such manufacturers as ASI, Atkin Grant & Lang, Beretta, Purdy, John Rigby, Browning, Boss, Edgar Brothers, EJ Churchill, Holland & Holland, William Powel and Longthornes, among others is for one night only.
"For guests the evening begins with a personal welcome at the private entrance to the Tower of London. A Beefeater will escort you to the Armoury where you will be greeted with a glass of champagne to begin this unique experience. Throughout the evening a specially curated selection of game based canapés will be served and drinks will be flowing."
Early Bird tickets may be acquired by following the link below:
Something to Watch…….
The debate continues regarding steel shot and here is a YouTube video from TGS Outdoors.
Part 2 of the TSG investigation
WORKSHOPS AND CONTINUED PROFESSIONAL DEVELOPMENT
Coach and Instructor Development Workshop
New Date
Monday 22nd November 2021
Oakedge Shooting Ground
Staffordshire
This popular workshop is available again for those who have missed out previously. Many of those who have already attended this workshop on previous occasions may also wish to return and further develop their skills and approach to coaching.
Each workshop is tailored to the specific requirements of those attending and takes each Instructor or Coach from their present position to one of greater understanding and appreciation of the shooting and coaching process.
Hosted by full time professional coaches: –
Jason Rowntree – CPSA Senior Coach, Course Tutor and Assessor.
John Robinson – England Head Coach Commonwealth Games and ISSF International Coach.
To book a place on this workshop please email Jason Rowntree
Email: coachdevelopment@icsi.or.uk
Game Shooters and Loaders Course
Wednesday 22nd September 2021
Doveridge Shooting Ground
Derbyshire
FORTHCOMING ZOOM EDUCATIONAL EVENTS
THERE WILL NOT BE A ZOOM SEMINAR IN SEPTEMBER.
If you have a topic which you would find interesting, please let us know but if you know who can deliver that topic then we have a fighting chance of making it happen.
Please let John Cullinan know of your suggestions on icsimembership@gmail.com.
EXTERNAL VISITS
Paul Dancer has negotiated the following visits:
Midland Gun Services
Date: 18th October 2021
Time: 10:00am with lunch provided
Cost £10:00 per person (limited to 10 participants)
Venue: BASEMENT, Unit 1 Ubique Business Park,
March Way, Battlefield Enterprise Park,
Shrewsbury SY1 3JE,
If you wish to book a place on this visit please email:
icsi.zoomreply@gmail.com
For the Future:
We are looking at visits to:
Laporte Traps
Promatic Traps
Leeds Armouries
Cartridge manufacturers
ICSI Online Shop
The online shop is presently under construction with the hope of it going live on the ICSI website soon, here members will be able to browse, order and pay for branded items as well as other related merchandise. In the meantime, if any member needs anything, please contact Jason – shopsales@icsi.org.uk
Below is the current stock list with prices. Other items are currently being sourced and will be added along with our popular polo shirt shortly.
Please contact Jason Rowntree for any shop items.
Email shopsales@icsi.org.uk
| | | |
| --- | --- | --- |
| Merchandise | Description | Price including P&P (UK only) |
| | | |
| Book | Game Cons | £13.00 |
| | | |
| Badges | Pin | £10.00 |
| | Square | £5.00 |
| | Sheild | £5.00 |
| | Bullion | £12.50 |
| | Round | £5.00 |
| | Loaders | £10.00 |
| | | |
| Tie | Blue | £12.50 |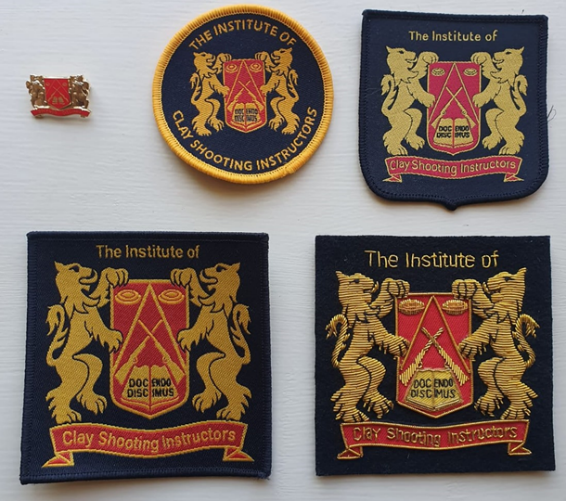 FINALLY……..
NEW ICSI WEBSITE
Please remember to log onto and register for the new website. In the future emails and all communications with members will be generated via the web site and therefore it is important that you register and provide your email details. This will also allow us to comply with the GDPR regulations and keep members details secure.
If you have not yet logged on go to:
icsi.org.uk
Select the tab, "Become a Member"
Follow the instructions using your personal email as your username and provide your own password.
Once completed this will send a notification to me and I will check your credentials on the master members list and authorise your membership. You may then complete your own profile which will then be seen by those wishing to find a coach etc.
If you are experiencing difficulties, please use the Support Button on the website and Richard will look at your problem.